Janome Memory Craft 11000 Special Edition
The Janome Memory Craft 11000 SE will stun you with innovative features, like its eye-height moving screen. This sewing, quilting and embroidery machine really has three machines in one, packed with a slew of powerful sewing features. Calling the Janome MC11000 SE special would be an understatement. This powerful sewing machine does more than sew and embroidery. It also doubles as a specialist-quilting machine. The integrated AcuFil quilting systems provides stippling in the hoops and a design potential of up to 3m x 3m! Precision is the focal point of the Janome Memory Craft 11000SE. This incredible sewing machine employs the latest robotic technology to give you perfection in every stitch. With endless ways to import sewing designs and infinite ways to edit them, creativity has never seemed easier.
When you buy a Janome, you know you're getting the best of the best, but with the Memory Craft 11000 Special Edition, you're getting even better—three machines in one. This dream machine gives you beautiful embroidery, flawless sewing, and an unrivaled array of features to make you sew like a pro.
Janome 11000 Key Features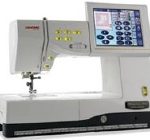 Compact Footprint and Practical Weight
Compact doesn't equal incomplete with the MC 11000. This machine gives you top-of-the-line results you won't get anywhere else on the market. If you place the i-height touchscreen in its up position, you'll open up a whopping 9.2" of additional workspace on the right side of the needle. It's a whole lot of power in a footprint of just 18.5". Not to mention, it only weighs 32 pounds.
Stipple In The Hoop And Across Your Entire Quilt
Quilters will love the AcuFil Quilting System. Stipple effortlessly both in the hoop and outside of it—continue over the entirety of your quilt with accuracy you've never seen before. With a maximum size of 10' by 10' (3 x 3 m), everyone will think you used a long-arm!
Janome Precision Without The Need For A Bulky Embroidery Attachment
Say bye-bye to bulky embroidery attachments thanks to the rolling linear guide. Borrowed from technology used in industrial robots, this new mechanism will bring your embroidery to amazing new heights.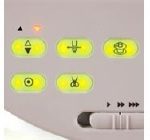 The Easier The Tools, The More Creative You Become
The ability to transfer designs between your machine and your computer will open up your creative possibilities. Choose your stitch length for optimum trimming with the automatic jump thread trimmer. Get flawless seams and hems with the brand new AcuGuide Automatic Cloth Guide.
Everything You Loved About The Original And More
The Special Edition is just like the original Memory Craft 11000 with a couple of really impressive tweaks. The i-height screen displays in up to 65,536 brilliant colors on a 640×480 resolution. Illuminate every inch of your work with the Full Intensity Lighting System. Merge multiple layouts into one right on the machine and take comfort in knowing you still have the kind of reliable machine Janome is famous for.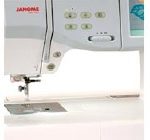 Built-­in Hand Look Stitches & AcuFil™ Quilting Designs
Let your creativity flourish with all the built-in embroidery designs and decorative stitching options!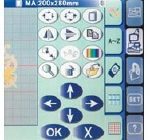 Trim Your Jump Threads Automatically
The days of jumbled jump threads are over thanks to the automatic jump thread trimmer. Program trimming as small as just 3mm! It'll even pull back your thread tails for a quick and easy finish!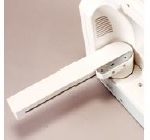 Maintain Perfect Seam Allowances With The AcuGuide™ Automatic Cloth Guide
Your seam allowance in quilting is vitally important, so get some help keeping everything even with the new AcuGuide—a new cloth guide that will measure everything for you! All you need to do is attach it the carriage arm of the embroidery unit and put in the seam allowance you desire. Not only is it great for quilting, it's also a great addition for hems and decorative stitches!
 Janome 11000 Quilting Features

The MC11000 Special Edition is equipped with a quilting system bound to revolutionize the quilting experience. It lets you stipple in the hoop and provides you with 24 built-in quilting designs in 3 different styles as well as a brand new hoop and a template! We guarantee you've never seen so many options in another embroidery machine!
 Possibilities are endless with the AcuFil Quilting System—a brand new system built right into the machine. Just give your dimensions to the AcuFil Calculator and the MC11000 Special edition will crunch the numbers for you and provide you with the perfect layout to stipple your entire quilt. Even better, you can directly send designs to your computer with the exclusive PC connection so you can print your templates!
 Each of the three-part designs that come with this amazing machine is already formatted to fit on your quilt square. For every core design there is a flawlessly stippled fill and a border, but you also have the option to use these components separately! Do the math—that's 72 different design options! 
 Get ready for the fastest hoop you've ever laid eyes on. With the AcuFil Quilting Hoop, fly through your projects! This innovative mechanism even lets you move your fabric every which way while you're working! Special magnetic clamps have replaced the inner hoop, and these clamps keep up to several layers of your quilt in a steady grip but still lets you re-hoop quickly and easily. 
Ever wanted to go bigger than your machine allowed? The AcuFil Quilting System will let you continue your fill patterns throughout all your hoopings. 
All it takes is the press of a button to give you the best stitches you've ever made. Built-in designs offer new twists to your stippling patterns in the hoop. This machine is equipped with 4 rectangular stippling pieces able to be merged to fill your entire quilt, 8 diversely shaped stippling to fill in around other designs, and 12 classic stippling patterns to help build your custom designs.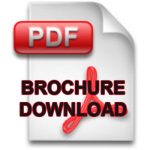 Janome 11000 Standard Accessories:
Embroidery hoop-­ST (with template) 
Embroidery hoop-­SQ (with template)
Foot control
Power cord
Knee lifter
Set of red tip needles
Bobbin thread for embroidery
Felts
Stabilizers
Template sheets for built-­in embroidery designs 
1 USB cable
Instruction book
Key icon reference chart
Instructional movie DVD
Handbook CD-­ROM
MC11K Tools CD-­ROM (with instruction booklet)
Cloth guide
Embroidery hoop-­AQ (with template and clamps) 
Overcasting foot C
Rolled hem foot D
Zipper foot E
Satin stitch foot F
Blind hemming foot G
Cording foot H
Overedge foot M
1/4″ seam foot O
Button sewing foot T
Automatic buttonhole foot R
Embroidery foot P
Darning foot P-­2
Even feed foot with quilting bar
Quilting guide bar
Spool holder (large)
Spool holder (small)
Extra spool pin
Spool supporter
Felt cushion
Bobbins
Set of needles
Screwdriver
Screwdriver key
Scissors
Lint brush
Seam ripper (Buttonhole opener) 
Button shank plate
Touch panel stylus
Hard Case