Juno Sewing Machines at
Janome Shop-At-Home
What is Janome Shop-at-Home?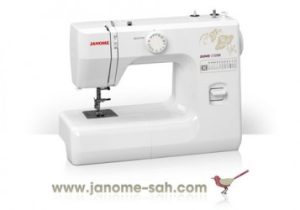 In the spring of 2013 Janome Canada launched Janome Shop-At-Home, a new website developed specifically to make it easier and more affordable for Canadians to shop online and "get sewing" with Janome!
Janome Shop-At-Home showcases Janome's new line of Canadian exclusive Juno Sewing Machines including:
Juno G1206
Juno G1218
Juno M1230Q
Juno S1234DX
Juno G1212
Juno J1250
Juno M1250Q
The Janome Shop-At-Home website also includes the affordable Juno S1234DX serger!
What Juno Sewing Machine is Right for Me?
Every home needs a sewing machine, whether you need to hem pants, fix table linens or curtains, sew pillows, do quick alterations or repair torn clothing.
Janome's line of Juno sewing machines are ideal for home use and can help you save money by doing your own sewing at home. Juno sewing machines can also do so much more, especially if you are into doing hobbies and crafts or sewing Halloween or dance costumes. The possibilities are endless!
To help you decide which Juno sewing machine is right for you, take a look at the following to see which one best describes you:
The Occasional Recreational Sewer
You know a little about sewing and consider a sewing machine be an essential item for home use. If so, and you have an older dated sewing machine that can hem and sew buttons but just doesn't cut it for more complicated sewing like drapes, then now is a great time to upgrade. Consider one of Janome's entry-level home sewing machines like the portable and affordable Juno G1206, Juno G1212 or Juno G1218.
The Beginner Sewer
For beginners, buying a new sewing machine is a huge investment so it's important to choose a good, all-around entry-level sewing machine that you can learn on, but one that is intuitive and easy to learn and operate. Janome's affordable Juno G line of home sewing machines including the Juno G1206, Juno G1212 or Juno G1218 are perfect for beginning sewers. These Juno G sewing machine models also feature optional quilting accessories that will allow beginners to start quilting or creating other crafts!
The Experienced Sewer
For people that are quite comfortable using sewing machines and know what they are doing, we recommend the computerized Janome Juno J1250 sewing machine. The Juno J1250 is also an affordable and extremely reliable machine that comes with loads of high quality features including speed control and adjustable stich width and length.
The Quilter
The Juno M1230Q and Juno M1250Q are ideal computerized Janome sewing machines for experienced sewers who want an affordable, easy to use and reliable out-of-the-box sewing machine that can do it all, including high-end quilting, sewing and craftwork. These models feature locking stitch and speed control plus memory needle up/down.
Buy a Juno Sewing Machine Online!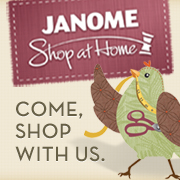 You can place your sewing machine or serger order online right on the Janome Shop-At-Home website. Just enter your postal code to find a local Janome dealer like Toews in Abbotsford, just outside of Vancouver British Columbia. Toews will not only ship your new Juno sewing machine right to your door but we will also handle all your future servicing and Janome sewing machine warranty work.
Learn Sewing at Home with Janome Shop-At-Home!
Canada's Janome Shop-At-Home website also include tons of resources to help get you started with your new Janome Juno sewing machine. You'll find sewing guides, videos, and tutorials plus a project gallery and much, much more.
Have any questions? Looking for more information?
Check the Janome Shop-At-Home Sewing Resources page.
A great resource for finding answers to any questions you may have!